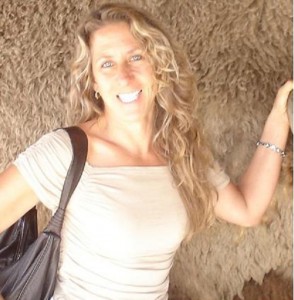 Follow me for the latest Nutrition and Health News @NutritionClinic
Check out these websites for some of the latest and greatest updates:
Harvard University The Nutrition Source
Linus Pauling Institute Micronutrient Information Center
Science Daily's Nutrition News
Just a quick common sense refresher...here is info that's simple and easy to digest.

Eat what grows out of the ground
Eat whole foods that haven't been altered by processing, genetic engineering, toxic chemicals, or deep frying
EVERYDAY eat something green and leafy (think spinach, cooked kale, greens), brightly colored (think berries, grapes, carrots, apples), high in high quality protein (think organic eggs, whey protein), full of healthy fats (think wild-caught salmon, nuts, seeds), and full of phytonutrients (think herbs, spices, fruits, vegetables).
Until next time...
Past news you can still use!
5/30/12
MORE radioactivity found in our food...
Radioactivity found in fish in Vermont found far from nuclear power plant so of course the plant cannot be to blame !?? FULL STORY
AND
Radioactivity from Japan's Fukushima nuclear meltdown found in tuna off the coast of California:
May 29, 2012
4/29/12
Hi all,
I am passing on this information because it is one of the best gathering of experts and the most important summit about our food that I have seen to date.
SO many people ask me what I feel is a priority as far as health and nutrition today...
THIS is a priority!